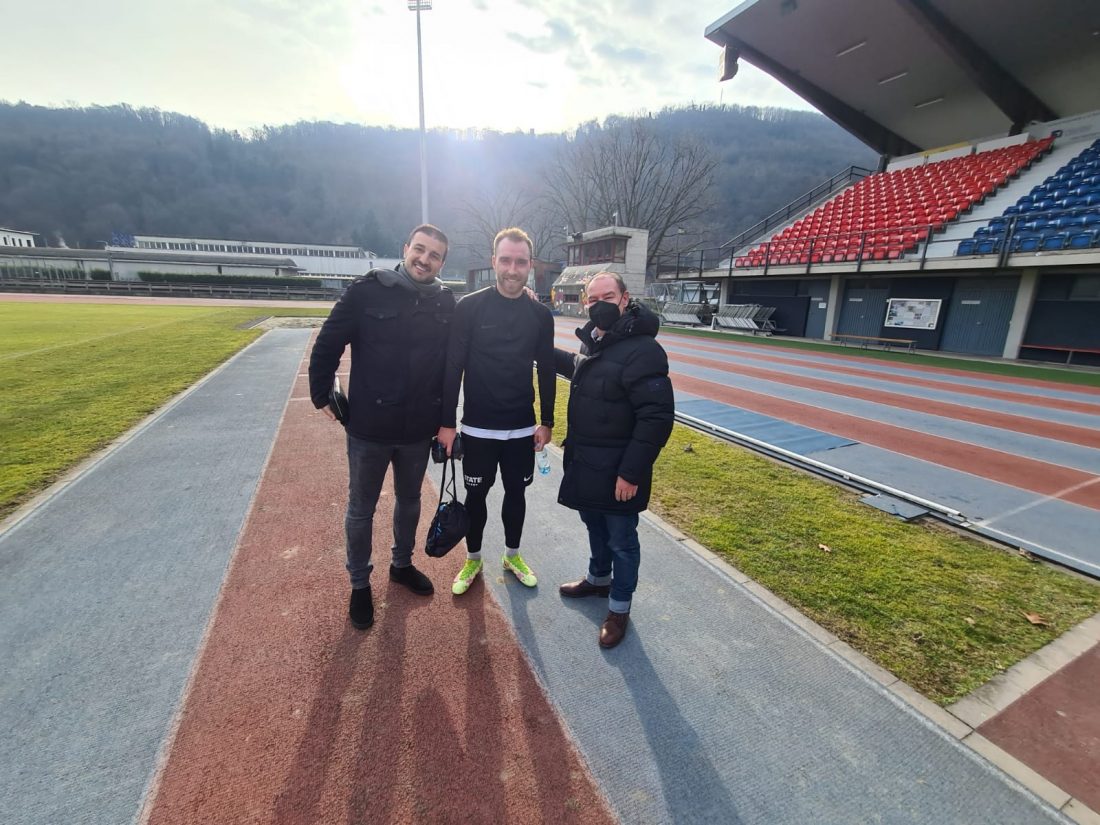 SAFP President Dr. Lucien W. Valloni welcomes Christian Eriksen in Switzerland
SAFP President Lucien Valloni and Player Relation Manager Orlando Urbano visited Christian Eriksen today at his training session in Chiasso. SAFP personally offered him all support from the players union in his way back to professional football.
SAFP President Lucien Valloni also congratulated Eriksen for his courage to overcome this difficult situation and his will to work for a comeback and to serve as a role model for others. Valloni also shared the opinion that the Italian rules that do not allow him to continue his professional football career in Italy are discriminatory and have to be changed.